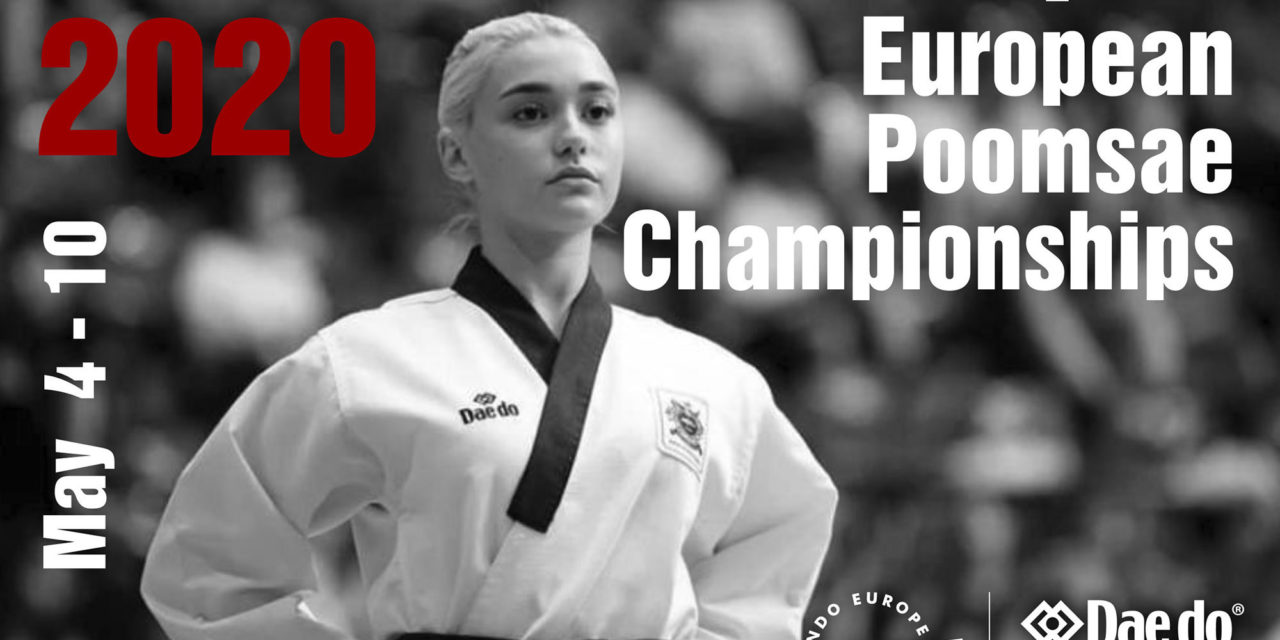 2020 European Online Poomsae Championships
2020 European Online Poomsae Championships
May 4 – 10,
Online
With sport suspended and many people unable to leave their homes, World Taekwondo Europe and Daedo are set to hold an online competition from May 4 to 10.
Athletes from all age ranges will be able to upload a video of themselves performing a predetermined poomsae, which will be scored by international referees.
Winners have been promised a medal and certificate.
Spanish Taekwondo equipment company Daedo will also reward the video with the most likes and the one with the highest number of shares with a voucher of € 250 (£ 217 / $ 272) each.
Registration for the event closes on Saturday (April 25), with video uploads set to open 72 hours before the event begins. The deadline will be 30 April at 23:59 CET and the email address you have to send your videos to is . The majority of World Taekwondo events have been cancelled or postponed this year due to the pandemic, which has now infected more than 2.3 million people worldwide and killed more than 158,000.
DOJANG Wien Taekwondo - follow + like: